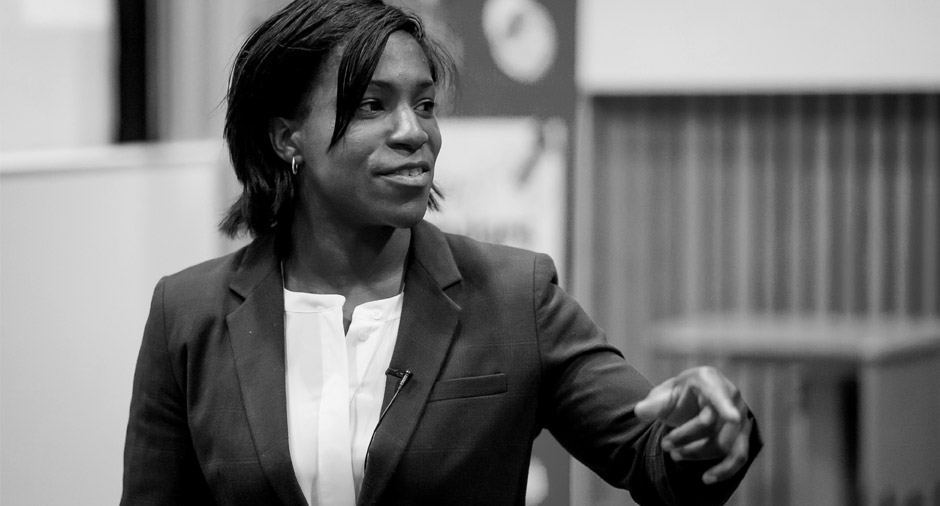 Maggie's speaking topics include:
Leadership
Understanding pressure
The psychology of winning
Transferring skills
Pressure management
Working in a male environment
Mentoring and Coaching Performance mind-sets
Pitch to Boardroom
Overcoming Adversity
Challenging perceptions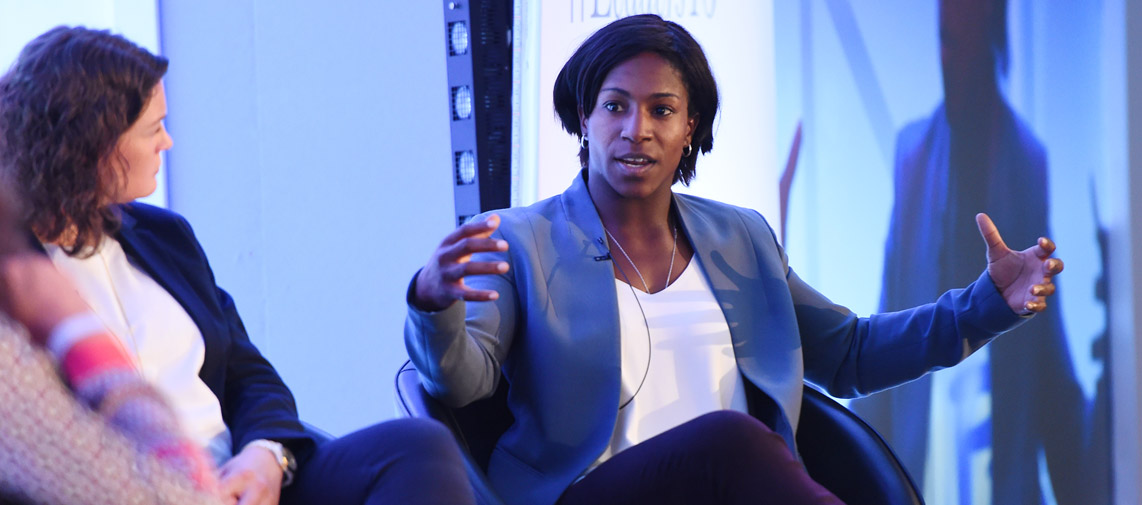 Frances Ralston-Good, Co-chair Gather 2015: "Maggie kindly agreed to speak at the WACL (Women's advertising club of London) 'Gather' event, an annual conference run by our club to inspire and inform young women in the marketing and media community. Maggie gave an exceptionally compelling talk on her life and career, focusing on what drove and motivated her throughout. Not only is she a hugely successful elite sportswoman she also has the rare gift of being able to communicate what it takes to achieve those heights in a thoroughly engaging and accessible way. The feedback from the attendees was exceptional for the event and Maggie's talk resonated with all."
Mike Crichton, Chair, National Association for Physical Education (afPE): "Maggie is an incredibly inspirational speaker. Her presentation was topical and acknowledged the important role that teachers, PE and sport plays in lives. She presented with high energy, emotion, empathy and humour and ignited the audience. She was awesome!"
Philippa Piper, Clifford Chance LLP: "Having heard lots about what a great addition to an event Maggie would be, she did not disappoint - from the moment she arrived, her warm smile and easy manner made her a fantastic guest - she was happy to be interviewed, delivering passionate viewpoints about her personal story in rugby then chatting effortlessly to staff - and then taking part in a very honest way in our panel discussion - finally, joining us for drinks and more chatting after, she was just brilliant and inspiring - as well as incredibly honest which is so refreshing. We really enjoyed having her and everyone commented that she was a fantastic addition to the event."
Harriet Rochester, Women in Racing: "Maggie was just excellent at our Grand Women's Summit event at the Crabees Grand National Ladies Day. In addition to being absolutely inspiring on the panel and offering thought provoking views on gender balance and her on experiences, she was just brilliant to have on board in terms of speaking with the media and interacting with the delegates. The guests attending they felt very comfortable approaching and speaking with Maggie and discussing their own experiences with her, which added even more to the event experience."
James Everitt, Head Master, Barnham Primary School: "Wow! You have left quite a mark on our school. Since your visit with us, your words and you as an individual have become embedded within our narrative and essence. I hear staff referring to you and what you said all the time, and due to the quality of the way that you connected with us, we have made significant changes without really making significant changes. We seem more focused, clearer in our goals and hungry to want to work for each other, and more aware of how important each of us and our roles, however simple they may seem are in helping achieve the 'gold' we are looking for.
"I do not think that it would be unreasonable or too over dramatic to say that you have been one of the most powerful things to have happened to our school in the 4 years that I have been here, and for that we are all enormously grateful."
Jo Savage, Chief Executive, Wellingborough Homes: "Maggie spoke at our staff engagement day; to hear her talk about overcoming adversity and aiming for the best in life was incredibly motivational. It was just what we needed to energise us before we embarked on an afternoon of delivering community projects - she is truly inspirational."
Wendy Appleby, UCL Head of Student & Registry Services: "Maggie's keynote address to open our professional services conference was superb. Maggie connected brilliantly with the audience and there were even some cheers at the end as well as very loud applause. Lots of people commented afterwards how great the talk was and Maggie was mobbed by people wanting to speak to her! I really enjoyed working with Maggie as she was so easy to get on with and a great addition to our day."